Sharpening the tools in your toolbox: May McKinney believes that investing in their team and the DUI Defense Bar benefits their clients.
Shyanne Riddle and Rob McKinney co-hosted DUIDLA's 2023 Spring Seminar in Nashville this April. This event was an excellent opportunity for attorneys and legal professionals to learn about the latest trends and strategies in DUI defense.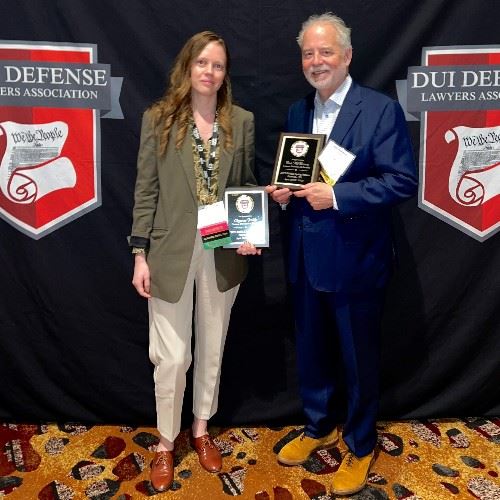 Attorney Rob McKinney, a founding partner at May McKinney, focuses on DUI and criminal defense. He has a certificate in gas chromatography from the American Chemical Society and holds an instruction certificate and a student certificate in field sobriety testing. Rob recently completed the 2023 NHSTA field sobriety course and presented to the class on how to use that knowledge in the courtroom.
Attorney Shyanne Riddle also focuses her work in the areas of DUI and criminal defense. She graduated the Trial Lawyer's College in September 2021 and was selected as co-president of her class. She is a member of the F-Warrior Board for her region and recently completed the 2023 NHSTA field sobriety course.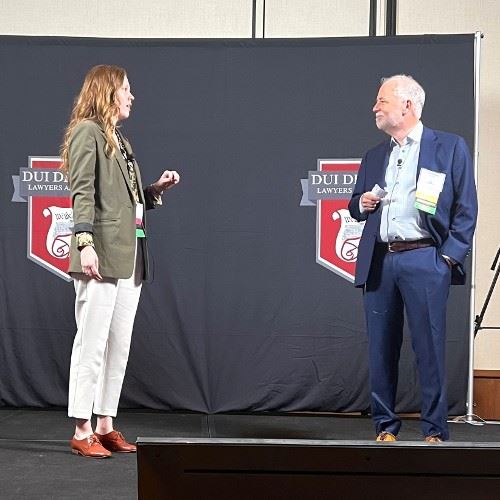 In addition to co-hosting the seminar, Shyanne and Rob presented on the topic of "Media Trials" & Other Difficult Cases relating to DUI defense. Their program covered representing professional athletes, musicians, local politicians as well as other attorneys and judges.
The 2023 DUIDLA Spring Seminar included lectures and presentations from industry leaders in the DUI defense world. While attendees soaked up more than their fair share of knowledge, there was also some fun.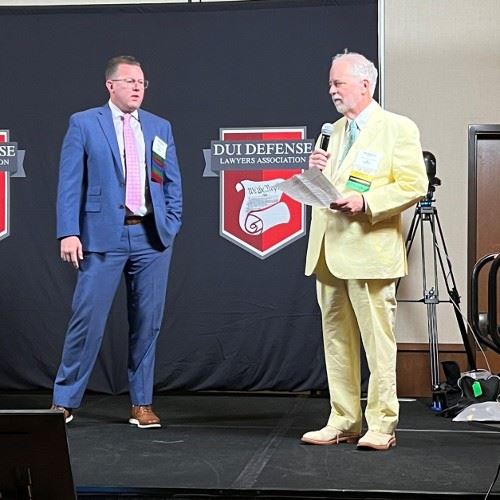 You have a choice when it comes to hiring an attorney and you should choose the right attorney for you. Call us to schedule a consultation.